I've developed an annoying habit. It's probably one that is unique to people working in corporate communications and might well be motivated by a touch of Schadenfreude, or at least, relief that it's not me facing the flak on this occasion.
Sailing serenely on
I'll come clean: when a crisis kicks off at a big company and their name is splashed all over the news, I'll head straight to their website to see how they're handling it. And what do I find there? Most of the time nothing it seems. The home page of the site sails serenely on through the digital ebb and flow of cyber space with little acknowledgement of the growing storm in the real world.
Does the company not care? Does it think people will not find out?
Get it up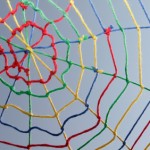 Ironically websites might seem a bit old hat in the online world, but they are still one of the primary and most effective means of communication.  So if trouble strikes, get something up on the site quickly:
acknowledge the problem
tell people what you're doing about it
and have regular updates.
Communication is too fragmented these days by the numerous methods of social media to hope that you can keep a lid on an issue. So make sure you can update your site quickly and use it as the frontline in your crisis communications – people will be watching.