"It is an ex-release: it has ceased to be" – apologies to all Pythonists for that sacrilege, but I've been wondering whether the press release, rather than the parrot, has had its day. Have a Google and you'll see that the debate rages unabated amongst the communications fraternity.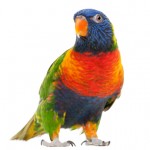 It's life Jim, but…
Certainly the distribution method of press releases has changed out of all recognition, and the channels open to corporates to share news have expanded hugely,  but I don't think that social media has quite removed the need for the venerable old bringer of news quite yet.
Relevant and readable
Media outlets, whether newspapers, trade magazines or blogs, still take information directly from company press releases – sometimes as a direct copy and paste, and I think that most journalists will still prefer to have a well written and well targeted release.
And therein remains the secret: making sure a release really does have news in it; is not full of corporate flimflam; is well crafted and straight to the point; and, above all, is relevant to a title's readership is still the key.
As for the parrot, it has, I'm afraid, 'ceased to be'.