There was a time when the media pretty much dominated the world of public relations. Want to reach that particular client segment? Try the trade press. What about those potential investors? The business press. Looking for mass exposure? A good piece in a national should do it.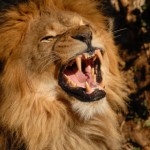 The big beast
It is fair to say that the media was the apex predator; the big beast which every PR practitioner would have to wrestle with, sometimes playfully, sometimes not, and usually on a daily basis. The good news, for PR people anyway, is that the media in all its print or online forms no longer has the jungle to itself (stretched that metaphor enough yet?).
The Chartered Institute of Public Relations defines PR as being:
"…the planned and sustained effort to establish and maintain goodwill and mutual understanding between an organisation and its publics."
That last word – 'publics' – whether it's your clients, suppliers, investors or employees, is critical in that social media has upset the old order and provided PR professionals with a whole new set of tools and channels to communicate with their publics in an increasingly targeted and segmented way. And best of all, you can actually have a two-way conversation…I think that helps that bit about mutual understanding.
Let Hercules do what he may…
That's not to say that media relations has had its day, but when you're considering your next communications project, the media relations element should arguably take its turn and queue up to have its merits considered like everyone else – of course, you shouldn't expect journalists to sit down and take it. They can still be wild (sorry, I couldn't resist it) but gone are the days when they dominated, which can only be a good thing for PR professionals and the businesses they promote.